My Cosplay Friends!
08/13/20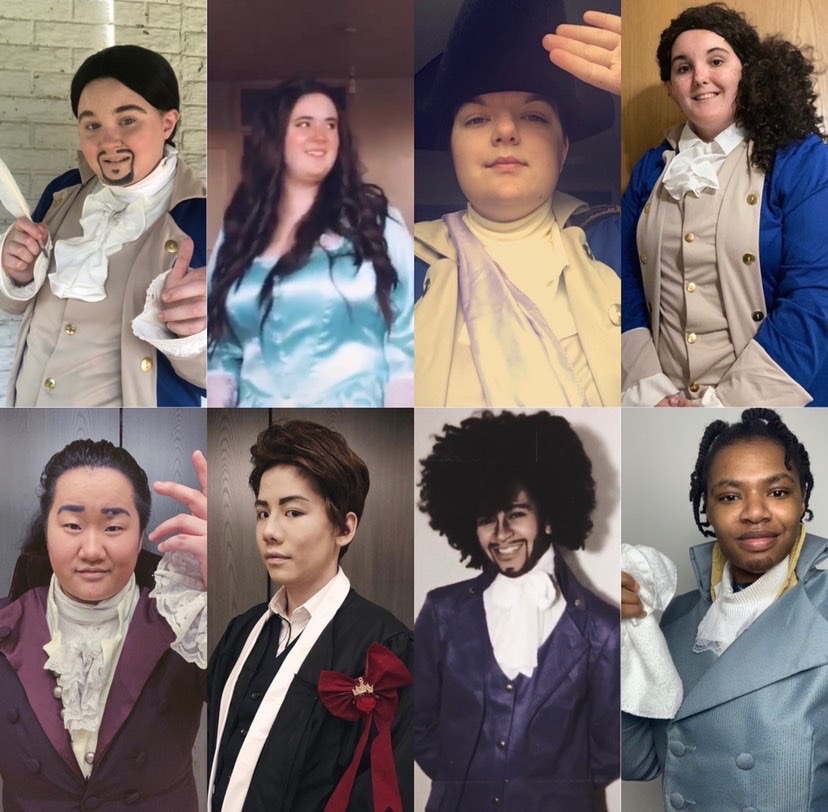 just wanted to shed light on literally some of the best people in my life: my incredible, silly, stupid, fun, accepting, and lovable Hamilton cosplay group.
I don't believe I would've made it through quarantine without these fools. School closing took a toll on me and left me lonely- but then I was accepted into this awesome group recently- I couldn't be happier.
It was Sparrow I first met (who'd I'd been following for a while, then Li, Jade (I knew about Jade and Li, since I'd followed them forever as well), Mandi, Ray, Max and Buttons.
I love each of them so much and I cannot WAIT until I meet all of them.
Lots of love to everybody!!!
Follow My Friends!!
Follow Me!!
@nerdytheatercosplay on TikTok and Instagram
Tiktok
Instagram
@nerdytheatercos on Twitter
CHECK OUT MORE!
GO HOME
KATSUCON2020!
I Got A New Cosplay!
My Cosplans
My Many Alexanders