MY MANY ALEXANDERS
08/13/20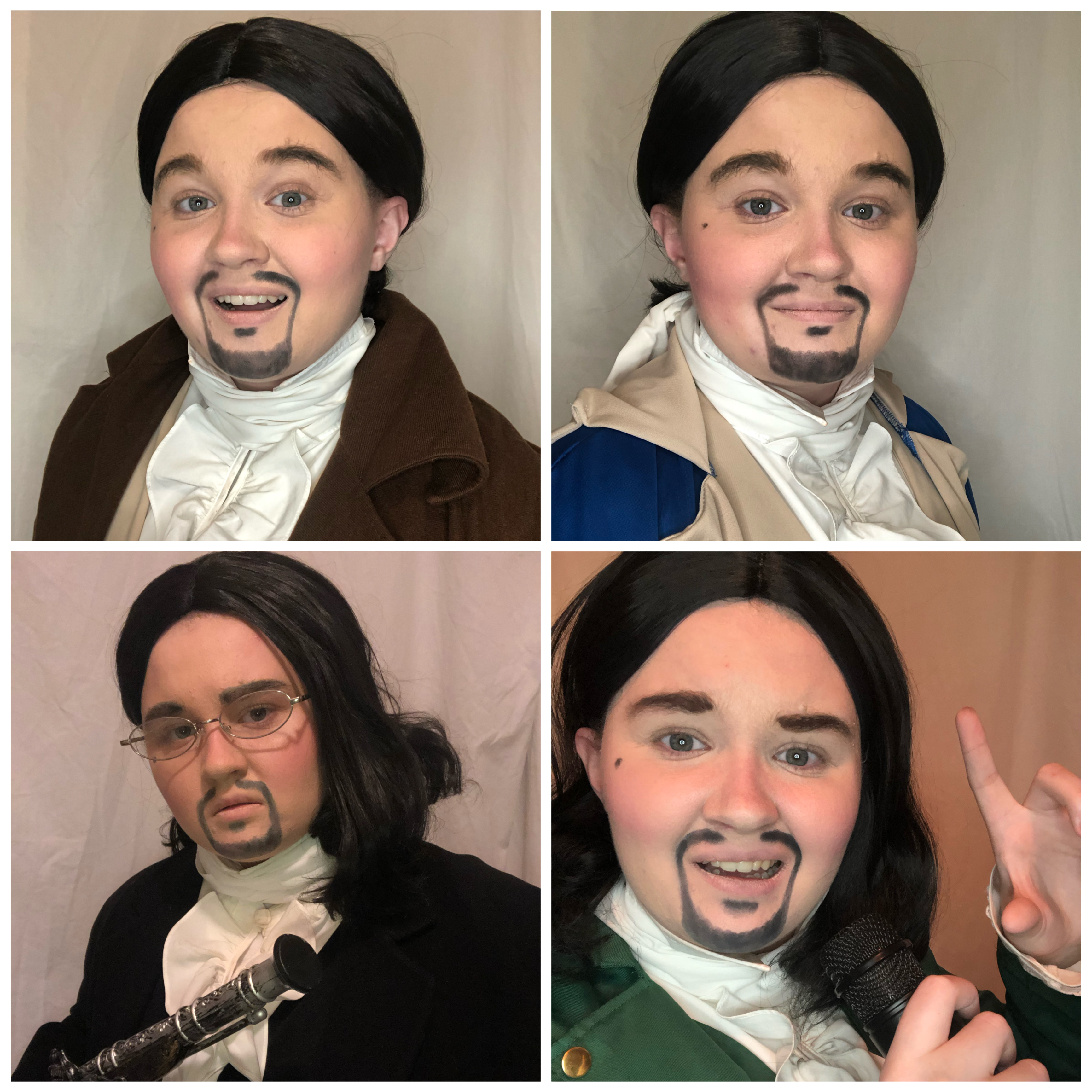 One of my facorite things about cosplaying a character from a musical is to see how many variations of the same character I can do in order to fill up my cosplay resume. My favorite character to do that has multiple tracks is the one and only Alexander Hamilton.
In the musical, Alexander has a over six diffrernt tracks (costume changes) in the show, and it is my goal to cosplay all of Alexander's tracks from the show. So far, I have four of the tracks; his My Shot (brown coat), Revolutionary (blue coat), Cabinet/Secretary (green with hair down), and duel (all black minus his cloak). I would like very much to do his Hurricane outfit because of how much I love the way it looks, and I'm currently missing his white opening number coat, but other than that, I have completed the majprity of his tracks!
I am also planng to upgrade his Cabinet/Secretary outfit because I don't really like the coat I'm using now- the material isn't great quality. I found one on Amazon.com for about $65 and it looks to be great quality and stage accurate! I hope to get it soon!
What do you think about how my Alexanders look? Do you like them?
Follow Me!!
@nerdytheatercosplay on TikTok and Instagram
Tiktok
Instagram
@nerdytheatercos on Twitter
CHECK OUT MORE!
GO HOME
KATSUCON2020!
I Got A New Cosplay!
My Cosplans
My Best Cosplay Friends